If you're like the average person and you know you have someone coming over during the holidays with food allergies you might go into panic mode wondering what do I cook? If you make it through the rest of this post I recommend cooking some allergy safe holiday sides, but…
First off, DON'T PANIC.
Secondly, if you do want to cook:
Find out what their food allergies are
Find out how severe the allergies are (is cross contamination an issue for them?)
Find out if they would be comfortable having you cook for them – and if their allergies are severe don't take it personally if they say you don't have to cook for them (really, we mean it when we say it)
If their allergies are severe, life threatening, need an epi pen & hospitalization is needed if they come in contact, the best thing you can do for that guest is – DON'T serve anything that contains their allergen. And don't feel you have to cook special foods just for them.
The single most important thing you can do to make that guest feel at home is to NOT have their allergens around. If you eat peanuts or tree nuts in your house, wipe down hard surfaces with cleaner and a paper towel. I promise as someone with food allergies, we won't take it personally if you ask us to bring our own food, chances are we're already doing it.
We won't get upset if you're afraid to cook for us. The fact is, we might be afraid to eat anything that is made in a kitchen that might have had our allergen in it.
Here are some of my favorite allergy safe holiday sides
These work for my allergies (no dairy, tree nuts or gluten).
Allergy Safe Sides Link Party
As the holidays can be a challenge for anyone that has food allergies or intolerance. I hope you are enjoying the change in direction I have taken the blog in the last year and I hope you enjoy my takes on foods that are allergy safe for my food issues (no dairy, tree nuts or gluten).
To help you along this holiday season I decided to do a round-up of allergy friendly holiday side dishes. Originally I had hoped to post this during November for Thanksgiving, but as I got busy with the #NaNoWriMo project I thought I would share it in December as a general holiday food post.
Happy cooking, and if you visit any of the below links let them know I sent you their way!
Cinnamon Honey Glazed Sweet Potatoes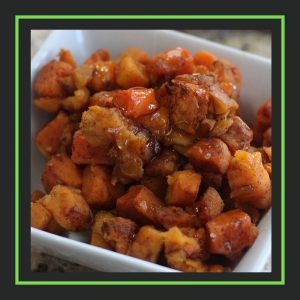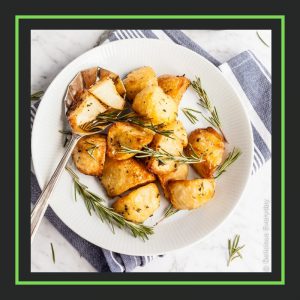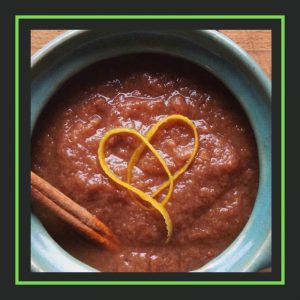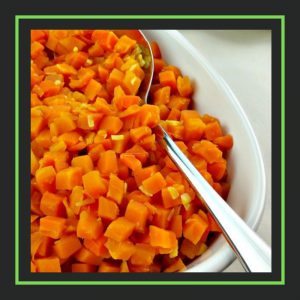 Roast Cauliflower Vegan Cheese