Mother's Day Gift Guide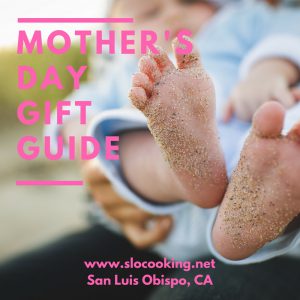 My Mother's Day Gift Guide is here to help you get mom something to brighten her day and let her know just how much you love her. This page contains affiliate links.

I don't know about your mom, but I adore a nice cutting board. Why not get mom this sweet one just for her?
My kitchen is far from perfect, so I'd personally love to get this sweet little sign to hang up and remind everyone that good things come from the kitchen.

Does your mom love coffee? How about this sweet spoon just for her?

Speaking of coffee? Mom probably needs something perfect to drink it in while she's at home….

And don't forget when she's in the car. A good insulated mug is a thing of joy…

And don't forget a good diffuser for her favorite essential oils. Need some ideas of which oil to get? Hop over to my Arbonne shop and take a look at these. I adore the HARMONY blend and LAVENDER is always a big crowd pleaser.
Well that's it. Hope you enjoy my picks!
Don't forget Mother's Day is just around the corner.