Recommended Cookbooks

Knowing I've told you many times about our personal cookbook library, I thought it was a good time to share with you some of my favorite titles. These are my go-to cookbooks, used regularly and loved by me so much some have started to fall apart from use. This page contains affiliate links. As an Amazon Associate I earn from qualifying purchases.
This has become my new favorite vegetarian cookbook. Firstly because of their writing style (I'm the first to admit I have potty mouth syndrome) and secondly because the recipes are amazing. I've been trying to shift my family over to healthier cooking since we stopped catering, and with this book by my side I don't have to drag my husband kicking & screaming anymore. He will gladly eat the food I make following these recipes, and without hot sauce. For those of you that know us, this is a feat in itself.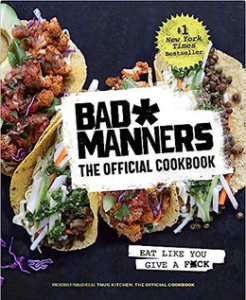 My husband is a follower of Joshua Weissman. His videos take a bit of getting used to – but I am also enjoying his cooking.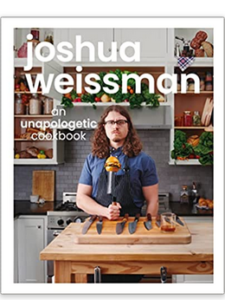 This is a new addition to our baking library. It does take time to bake these recipes, they're not quick by any means, but my mom has had good luck with their bread recipes.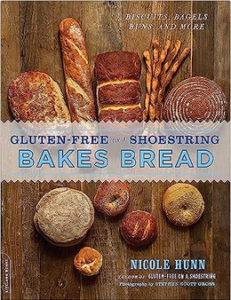 FAST, FRESH & GREEN
This book by Susie Middleton is a wonderful collection of vegetable recipes. Perfect for anyone looking to add more veggies to their meal planning.
1,000 VEGETARIAN RECIPES
If you're looking for a great reference cookbook for all things vegetable look no further than 1,000 VEGETARIAN RECIPES. Not only does this cookbook give you a slew of wonderful recipes, but it also has handy charts like how to cook grains (by type). Over the years I have gifted this cookbook to every member of my immediate family.

JOY OF COOKING
To put it simply this cookbook is hands down the best cooking reference out there. If you need to know how to make a basic sauce this is your book. If you need to know how to make a hard-boiled egg, again this is your book. One thing to note however, every newer print date has a different set of recipes than the original version. I am currently using one from the 1980's which is a re-print of the original version, my mother is using the one she received in the 1960's which is the original version, my older sister has the newer version from the 1990's. It was after my sister got her copy that we realized some of the recipes my mom & I were used to using were not in the version my sister had.

BETTY CROCKER'S COOKY BOOK
I can't say enough about this book – love, love, love. This cookbook is the one I grew up using. My mother had a copy from the 1960's that we used every time we wanted to make cookies. My favorite cookie press recipe comes from this book. My biggest score when my mom downsized houses was to get her copy of this book, complete with all the recipe notes we made while I was growing up. Needless to say my sisters weren't happy to learn the baby had scored the precious cookbook, so I tracked down copies for them, painstakingly writing down all the notes into their copies, and gifted them a few years ago at Christmas.

GO DAIRY FREE
This cookbook has fast become a staple in my kitchen. When I was forced to go dairy & nut free a few years ago due to adult onset food allergies, this is what I purchased to find recipes for staple items like chocolate syrup for chocolate milk. Granted I'm making chocolate soy milk these days, but who can fight amazing recipes. I certainly can't.

FOOD LOVER'S COMPANION
I learned to love this book while we were catering. To put it simply this is a dictionary of culinary terms – from ingredients to cooking terminology to everything in between. Get a copy. You can thank me later.

Other Food Related Books
HOTBOX
Hotbox: Inside Catering, the Food World's Riskiest Business  by Matt Lee & Ted Lee. Ever curious about the world of the professional caterer? Look no further than this book. A great insight about how catering really works.

MANGIA! MANGIA!
This is one of a series of food related board books for little kids. My daughter, who is now a teen, owns every book. I have also purchased these books for ever friend that has had a baby since my daughter was born.

Save
Save
Save
Save
Save
Save
Save
Save
Save
Save