Recommended Kitchen Gadgets
Every cook needs to have good equipment in the kitchen. Below is my list of recommended kitchen gadgets – the kinds of things you want to have in your kitchen every day, and use regularly. This page contains affiliate links. As an Amazon Associate I earn from qualifying purchases.
This is hands down my favorite mixer in the world.  The one I own is from their  Professional Series. It has a crank handle to lift the bowl into place and with a 7QT bowl it is a work horse that can easily make a double batch of any cookie dough.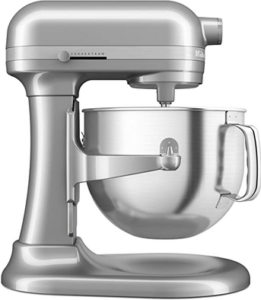 This Kleen Kanteen thermal up is my absolute favorite insulated coffee/tea cup in the world. This is their latest update. It's double wall insulated – will keep your drink hot for HOURS.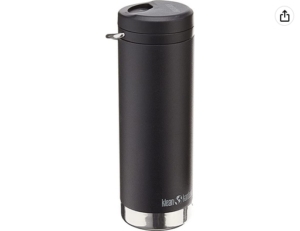 Last winter we had a bad experience with a local pizza delivery place which prompted us to purchase our very own propane pizza oven. I did the math – we only needed to use this four times for it to pay for itself. Needless to say we have already gotten our monies worth on this purchase!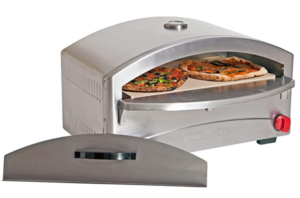 My husband is a big coffee lover. He decided to purchase this grinder earlier this week so he could grind for multiple espressos at a time.
We were given an older model Cuisinart as a wedding present. Happily it is still working. So here is a link to the newest model. These are fabulous for chopping, slicing and dicing.

This food slicer has been a kitchen staple since my husband was a culinary student in San Francisco. Don't let the inexpensive looking plastic fool you. This is ripper sharp and does a great job cutting food items paper thin in no time flat.

My little hands demand knives that fit. For me this means Henckel knives. I've gone to kitchen stores and fondled the open stock knives with glee. For me an 8″ Chef's Knife has the perfect hand. These ones are weighted perfectly for me. Keep in mind, this is a purely personal choice. I used to be a big fan of Chicago Cutlery and their gorgeous wood handles. Unfortunately my professional chef husband couldn't get it through his head you don't soak a wood handled knife – I shifted over to these and throw them on the top rack of the dishwasher. Easy cleaning = happy mom.

I was slow to get onto the Instant Pot bandwagon, but now that I've gone there I do really like using mine. Mostly for cooking dried beans – but still…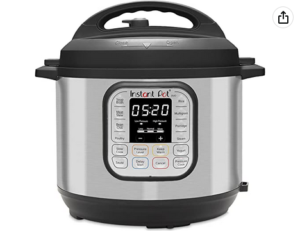 As part of our doing better for the planet we decided to ditch the canned/bottled sparkling water and make it ourself at home. If you purchase one of these you'll get your money back in no time.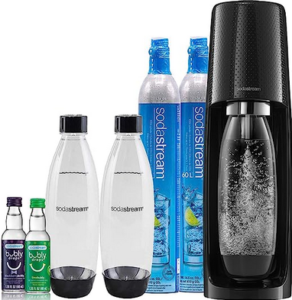 I grew up in a waffle eating household. This is the exact same waffle maker my family had when I was a kid. The griddles are reversible waffle on one side, flat on another. I purchased one years ago and use it regularly.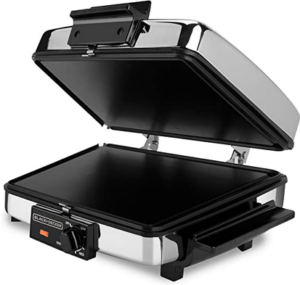 These are just too fun! And as big lovers of that famous shark movie my family giggles every time we use these.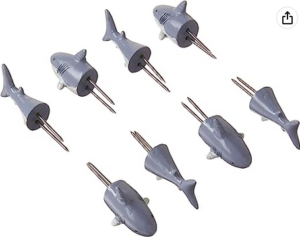 Save