Summer wouldn't be complete without this must have Summer Beach & Activity Guide. I hope you enjoy the goodies I've picked out and that these help you have a wonderful summer full of sun, fun, good food and great memories.
This page contains affiliate links. As an Amazon Associate I earn from qualifying purchases.
SUMMER BEACH & ACTIVITY GUIDE
My family has a small yard, short warm season, and low commitment desire for how we use our space. Last summer we purchased this pool and it was perfect!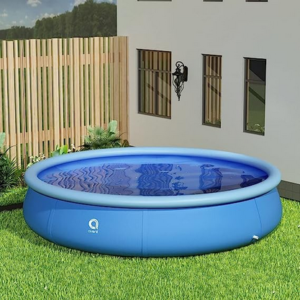 Who else loves their adult beverages when you're out camping? At the beach? Summer park concert? But who hates their drink getting warm? These are the best to solve that problem.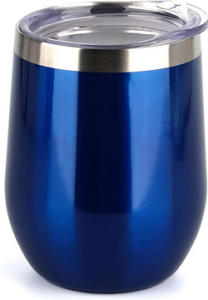 What's not to love about this cute tote? On my "buy now list" this summer!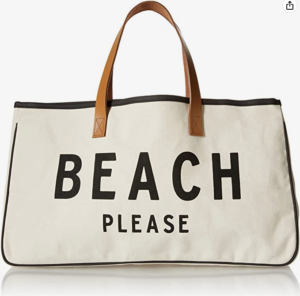 Colorful Tote
No trip to the beach or lake would be complete without a pretty tote to carry all the necessities like your towel, sunblock and a good book.
Nobody that spends time around the water should be without a good waterproof smart phone case. Trust me, one little dunk in salt water is all it takes to ruin a smart phone. They will not survive – instant brick. Happened to my husband once, and we've used water proof cases ever since.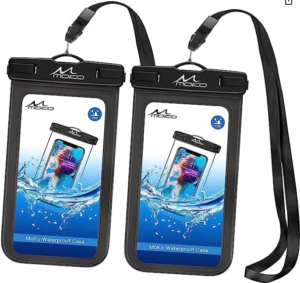 SUN SHADE
Even though I'm a total summer sun baby, spending an entire day in the sun can be a bit much. Thankfully there are wonderful sun shades out that act as a mini tent. Big enough for 3 people to sit inside and get out of the sun for a little while. Perfect for a day at the beach.
We own multiple of these camp chairs. Handy for the beach, and for camping – even if you find yourself doing a cookout in your backyard and are in need of extra chairs.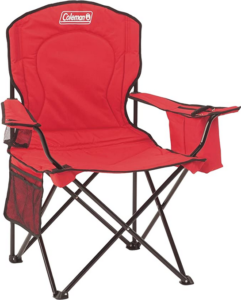 I was a huge yatzee fan growing up. My family took the game on every one of our camping trips when I was a kid. Look how fun this is. You've heard of giant yard games – now Yatzee has joined the list!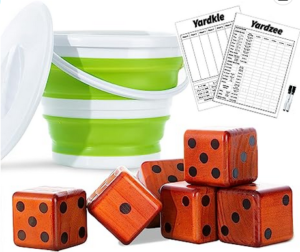 BEACH CART
Anyone with kids knows you need to have something like this for a day at the beach. Wouldn't it be nicer to load it all up and have one thing to manage, than to take trip after trip from the car to the beach? I now I sure hate multiple trips. Check out the big sand friendly wheels!
We embarked on big new camping trips this summer – even some dry camping in the high Sierras. This was our new tent. Sleeps 8 – has a divider that separates 1/3 of the tent from the remaining 2/3's (perfect for changing privacy or other needs).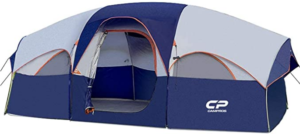 The husband and the kid have a new hobby. Using a fishing magnet to hunt for things that have fallen off the piers where we live. You can also use this out on the lake to hunt for lost underwater treasures.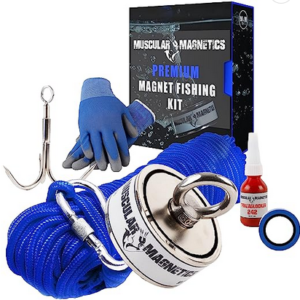 This page contains affiliate links. As an Amazon Associate I earn from qualifying purchases.