I can hear you wondering what I'm talking about. But really – buy block cheese on sale.
Read my tip below. You can thank me later.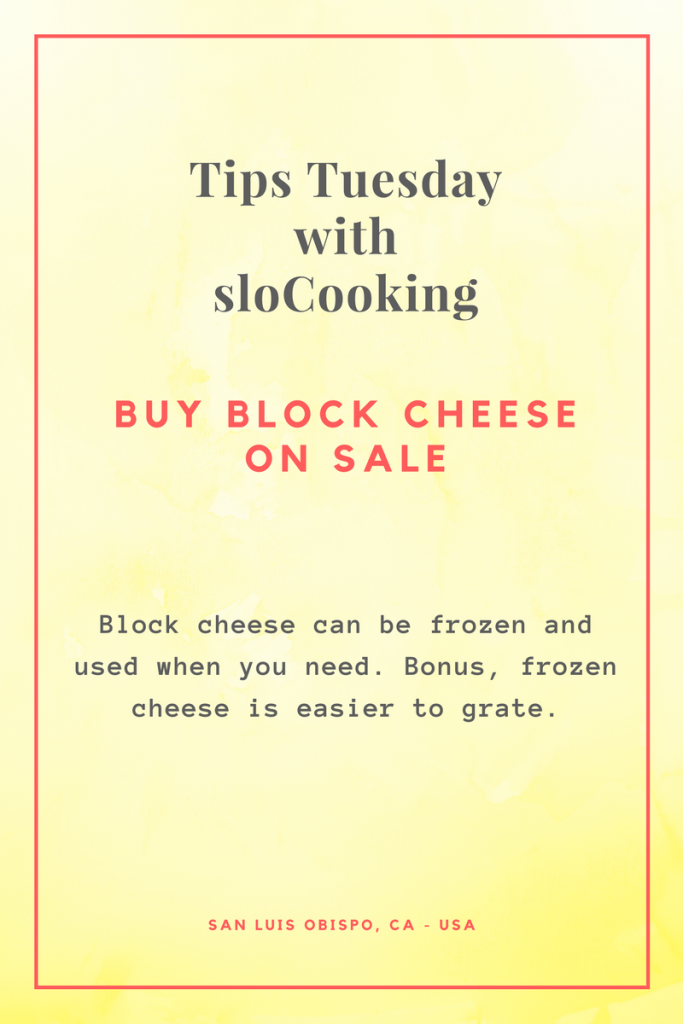 Did you know my cookbook launched a few weeks ago? You can purchase it through my shop. If you like what you're reading, be sure to check out my sloCooking archive site.