Anyone that's been a reader for a while knows I LOVE making food related gifts for the holidays. This year will be no exception. I'm planning on mixing this up and gifting BBQ Creole Seasoning for 2017.
I can hear you from here "Heather, why are you telling people what you're giving them?!?" Simple, I'm not. I know some folks that typically get gifts from me read sloCooking regularly, however their gifts are not going to be posted until AFTER the 2017 holiday season is over!
If you're a crafty person you can make up pretty labels for your bottles when you package these up. If I can figure out the technical of how to get a label to match up to the printed label sheet after I PDF it, I'll be loading them up as a download for my faithful readers. Anyone know what I'm doing wrong? If yes, drop me an email.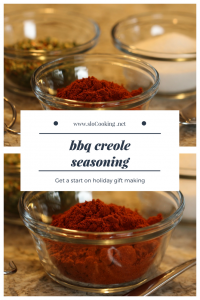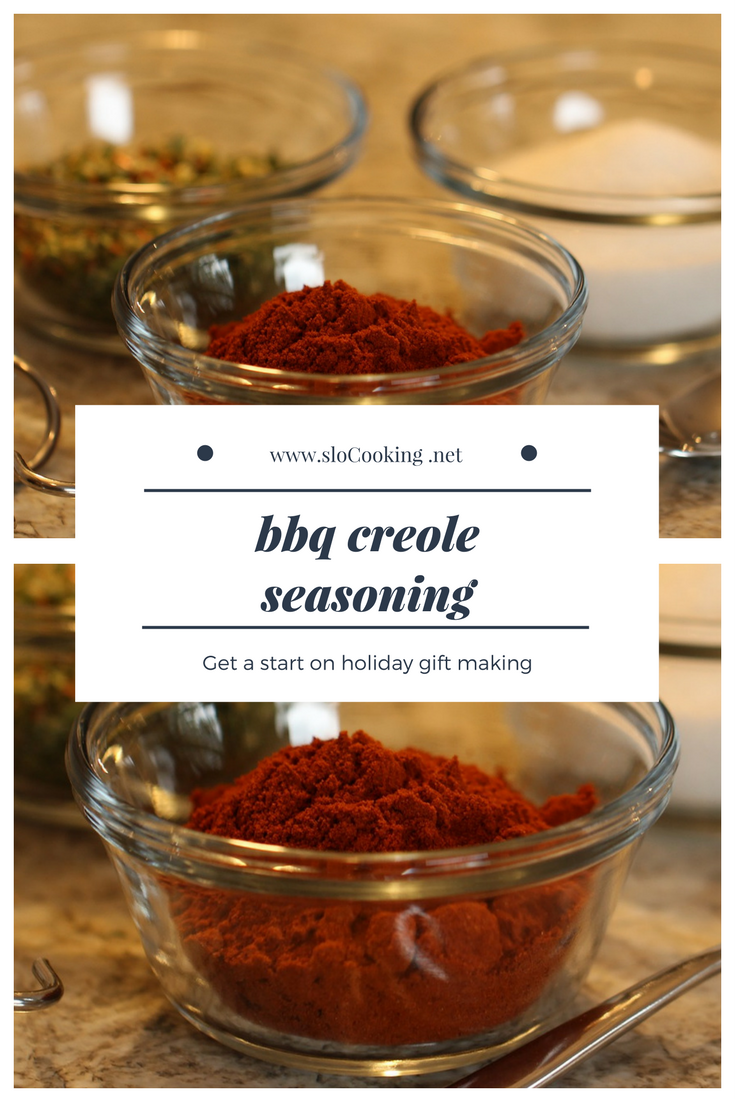 GIFTING BBQ CREOLE SEASONING
2 ½ tbsp paprika
2 tbsp granulated garlic
1 tbsp kosher salt
1 tbsp onion powder
1 tbsp oregano
1 tbsp thyme
1 tbsp cayenne
1 tbsp black pepper
Mix all ingredients together
Store in an air tight container
Use as a dry rub for your favorite BBQ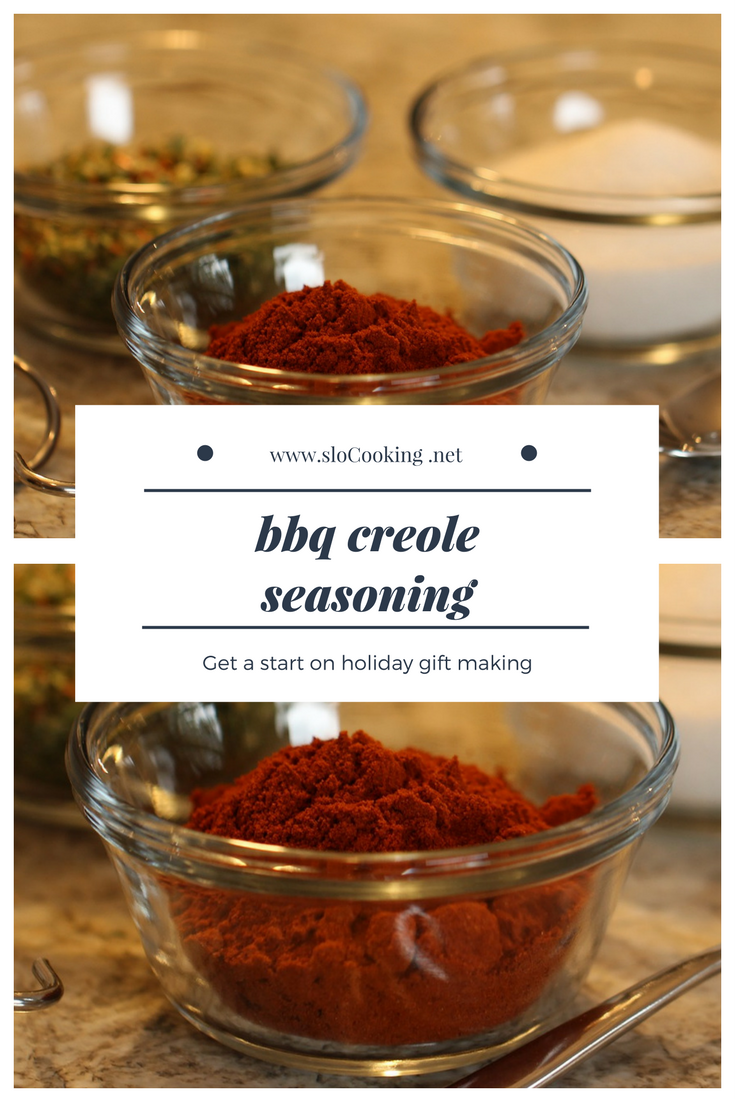 Gifting BBQ Creole Seasoning
Ingredients
2 ½

tbsp

paprika

2

tbsp

granulated garlic

1

tbsp

kosher salt

1

tbsp

onion powder

1

tbsp

oregano

1

tbsp

thyme

1

tbsp

cayenne

1

tbsp

black pepper
Instructions
Mix all ingredients together

Store in an air tight container

Use as a dry rub for your favorite BBQ
Would you like a FREE COPY of my weekly menu planner? What about a downloadable recipe book of my favorite summer drinks? Be sure to sign up for my newsletter HERE to get copies of both.
Have you purchased a copy of Quick Bites yet? There are links in my SHOP to purchase the ebook from Amazon or the print-on-demand copy from Blurb. It makes a great gift and is full of recipes you'll want to put in regular rotation.