Cooking Tip from sloCooking
Boost Omega 3's with Food – Here's a handy cooking tip from sloCooking – Incorporate canned anchovies into your meals to give yourself a healthy boost of Omega 3's!  Interested in more like this easy cooking tip? Be sure to sign up for my newsletter. Not only will you get tips, but you'll get recipes that aren't on the website yet! Sign up to get the next cooking tip when it comes out. Want more? Use the search feature at the end of the page to find everything I've been cooking and writing about.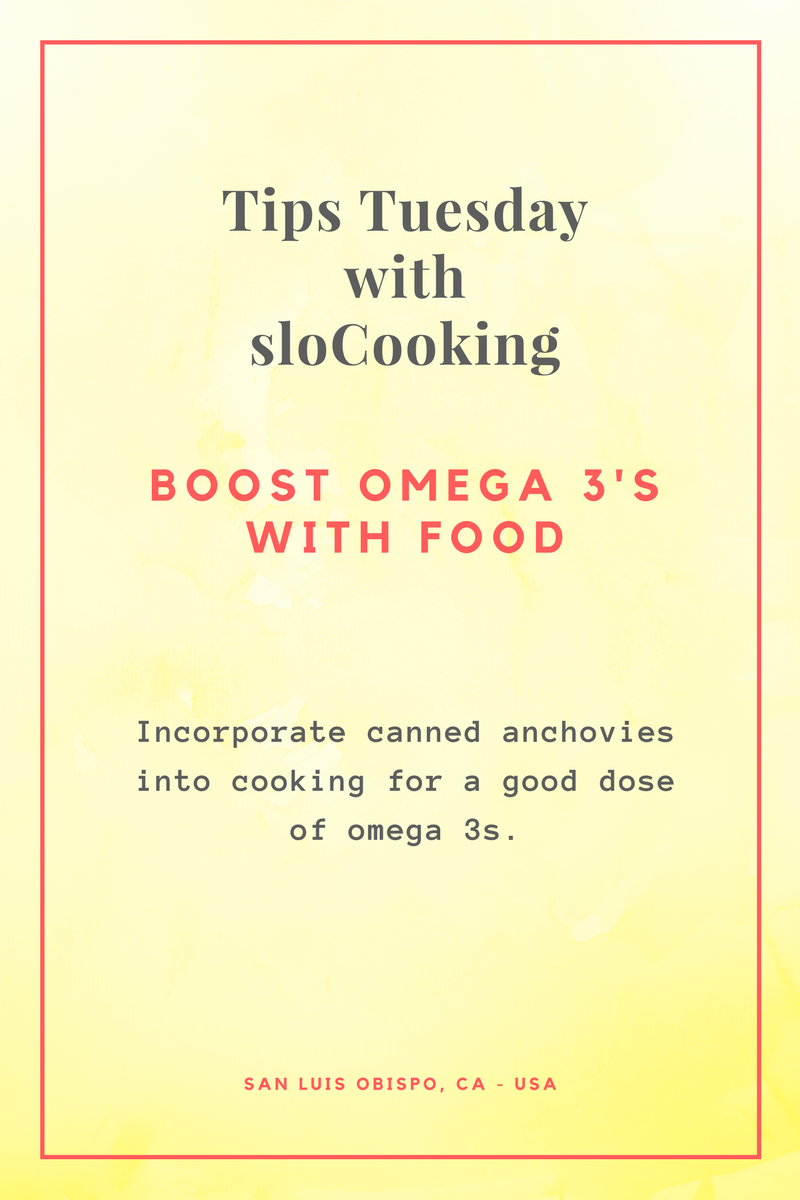 Would you like a FREE COPY of my weekly menu planner? Be sure to sign up for my newsletter HERE to get a copy.
Did you know I have a posted list of recommended cookbooks on my website? Click HERE to visit that page.
You can visit my KITCHEN GADGETS page for recommendations of my must have list of kitchen equipment too.
Are you following me on FaceBook?